Computer-Based Offline Exam Software
ConductExam: An offline test software helps various Institutes, Companies, Colleges & Universities, Coaching Centers and other organizations to conduct unlimited tests for a large number of examines at their centres without any internet connectivity. The offline exam software helps to conduct computer-based examinations in areas where there is not a reliable internet connection available.
The offline Exam software is highly useful for coaching classes and students in test preparation for various computer-based tests like AIIMS PMT, IIT JEE, CAT, GATE, MAT, etc. All the details of the exam paper and results are retained in the same system and are completely secure.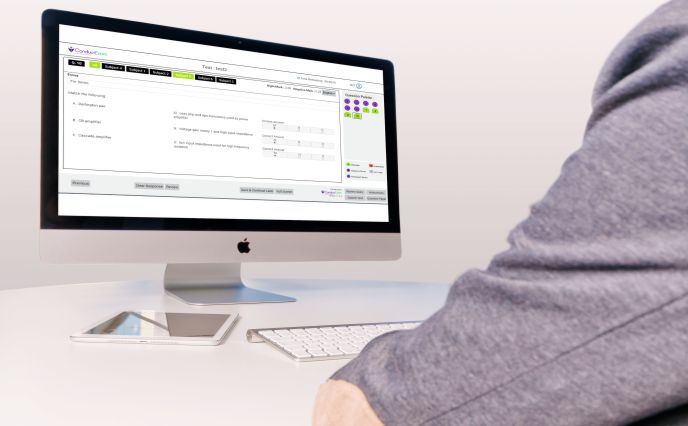 Admin can generate random exam papers for candidates, where questions are selected from question banks according to different rules such as topic, difficulty rating, etc. Create different types of tests, multiple answers questionnaires, descriptive and other various quizzes as the software support various question formats. The software has multiple language support to conduct exams in regional languages, also using offline exam/test software.
It includes:
Supports multiple languages

Allows users to practice unlimited tests

Export test from word file to the software

Offline scores are perfectly in sync with online

Provide real exam experience for your candidates

Detailed graphical reporting as well as comparative analysis

Best for the organizations conducting large number of examinations
Implement Offline Testing Software For ConductExam Without Internet!
Offline Exam Software is a fit for all Organization to conduct large number of examines at their centers without internet connection!