Sales CRM Software
As a business owner, you need to make critical decisions. The most important is choosing a customer relationship management (CRM) solution. Managing customer relationships is integral to success, regardless of the size of the enterprise or the industry.
Customer Relationship Management (CRM) – Sales CRM is a combination of practices, strategies, and techniques used to analyze customer service relationships and data, goals to improve customer service relationships and help increase customer retention and drive sales growth.
The Conduct Sales CRM software allows you to connect with more customers positively and helps you stay relevant in today's competitive environment. In addition to improving the customer experience, A CRM platform can be used for other important tasks.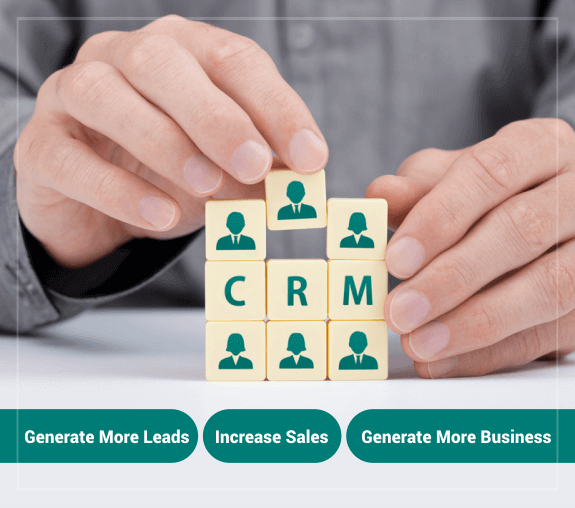 The Conduct Sales CRM software provides businesses with many benefits that include monitoring and improving relationships with customers – both current and potential.
It helps you to understand your customers – The Conduct Sales CRM software collects each customer's data in a personal profile. This creates a database of customer-agent interactions that allows you to access each customer's historical data, helping you to respond to their needs actively. With this information, your sales team can view each customer's service history, complaint history, and other demographic data and respond accordingly.
Your sales/service representatives will have all the details like when your customers have last purchased from you, details of any past issues, and termination of their contract. When you have all this information in place, your representatives can solve your customer's problems quickly.
It helps your service representatives to make better decisions. A good CRM not only collects user profiles but also lets your service representatives an extra edge in making the right decision at the right time.
A typical CRM helps you navigate your customer the journey from the lead stage to the customer phase or from existing customers to a higher subscription tier.
It helps you create leads, and with Conduct CRM software in place, you can create a data profile of potential customers that shows interest in your product or service. Your sales team can then follow up with them and begin the customer conversion process. Conduct Sales CRM software platforms provide some lead management options that can help you track, develop, and maintain relationships with your potential customers.
This promotes internal contact, and not only does the Conduct CRM software for sales improves collaboration, but it also speeds up internal communication. Your executives find the right person to handle a particular issue, which significantly streamlines your internal operations.
With tracking reports, you will know who is performing well and who is not.
You can accordingly encourage those who put forth their best efforts and warn those who are looking bleak. It allows you to focus on those areas that generate the most revenue for your business – all of which work towards the ability to make informed decisions that guide your organization's future.
Conduct CRM software makes it possible for your company to deliver best practices and insights. You need to use the knowledge you gain.
If you are considering CRM software for your business, we invite you to learn what ConductExam Sales CRM software offers. Our solution allows easy, seamless management of every aspect of the customer experience. Make sure you are not lagging in this increasingly competitive business environment.
Advantages of Conduct CRM Software
Generate more business opportunities

Offline/Real-time data accessibility
Features
Online/Offline Data Management
Improving relationships with customers Using Sales CRM Software!
Sales CRM Software helps you to understand your customers In Better Ways. Get Free Demo Now!