Center Based Exam (CBT)
With our Center-based online test software establish a test centre at your own school/colleges/coaching centres/corporate campus. The online/offline exam solutions help to conduct an online practice test, proctored exams with most secure testing environments, induction test, psychometric test or any type of mock test.
The software provides the entire gamut of services ranging from student registration to the publication of the final result. It helps the institutions to simplify the admission process also. The students are given unique user id and passwords.
Students can log in with their id and passwords to give the test. We help to create a secure environment, standardized conditions at centre-based test to ensure safe and unique testing experience with centre Based Exam Software (Online/Offline).
We deliver your expert technology and testing systems with high security and best services. We provide you customized services to meet all of your specific and unique test development and test delivery needs.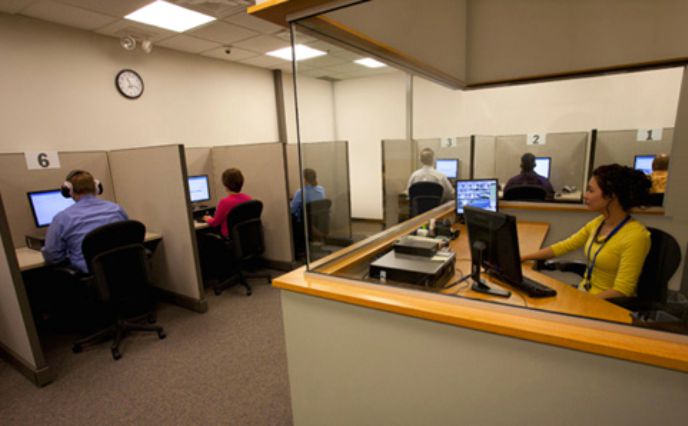 It includes:
Let's your students attempt a Mock Test before the real examination.

Test can be conducted with or without internet connectivity.

Offers a real time exam environment to the students to help them get familiar with the feel of a real exam like IIT JEE, AIIMS PMT, GATE, CAT, IBPS PO, etc.
Get Free Demo Of Center Based Test Software!
Make a test centre at your own school, colleges, coaching centres, corporate campus using CBT Test Software!