Fees Management Software
The Fees Module of Conduct Exam is one of the most automated fee calculation modules on hand in the market. In addition to being automated, at the same time, most educational institutions are flexible enough to accommodate different types of incoming fee payments. Fees are calculated based on the category selected for the student.
The Fees Management System module automatically calculates fees, previous fee payment details, deductions and concessions that apply to the selected student. In addition to the above, the user has also been given the option to apply for a payment/fee cycle of more than one month.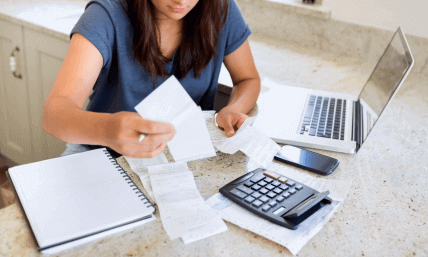 User-defined fee structure and range can be maintained. The automatic bill generation option increases the reliability of the system. The receipt of the fees can be accepted by the system with a few clicks. At any time, a user can verify the collection with a single click.
The fees management system is a key part of the management of educational institutions and coaching/training centres. When it comes to fee management, Conduct Exam offers some new features.
Fees Collection / Management Software
In fee collection software, you can manage data related to effort and maintenance fees without collecting student fees. You can see the total fees collected by the school in the selected date range. This module shows the fees collected by cash, cards, checks, bank transfers, etc. over a particular date range. You can also export the entire data to an Excel file.
This Feature Allows You to:
Check out the Feed module for the date range or fee collected today.

At a glance get to view the cash, card, cheque, bank transfer, Advance amount or discount provided.

There are different reports available that Fees Management software offers as well as the complete summary of students pending fees and collected amount.

Month wise outstanding fee details.

Daily fee collection particulars.
Manage Fees
In fees management software, you can define the type of school fee (example: tuition, stationery, uniform) to be collected from a particular year/semester. Allows applicable various fees. For example, you can create a group of the nursery, primary, etc. fees with fee types like tuition fees, stationery fees, uniform fees, transportation fees, etc.
This Feature Allows You to:
Take a look at cash, card, check, bank transfer, advance amount or disk at a glance.

Define different Fee groups for transportation Fees, Nursery to UKG Fees, Primary section fees (1 to 5).

Determine the fine or late payment fee that applies daily, weekly, etc.

Accept Fee in installments.

Obtain Fees in cash, credit card, NEFT, Cheque.

Apply the various fees prescribed to the students as needed

Student wise outstanding fee particulars.

Online and Offline Fee collection.
Receive Fee
The Fees Collection / Management software calculates outstanding fees and penalties if applicable to the selected student based on the assigned fee structure. You can accept fee payments from students/parents from various payment modes such as cash, card, check, bank transfer, etc. You can also collect fees from multiple payment modes, cash, and cards using Fees Management system software. It also records all the transactions you have done and voluntarily updates the related accounts and at any time you can view the selected account ledger, it will also be able to print the account ledger you have selected.
This Feature Allows You to:
Print fee receipt in customized formats.

SMS/Email fee receipt to student/Parent.

Adjust penalty amounts if any.

Relax if applicable to the selected student.
Using Fees Management Software Manage fee structure In Best Way!
Get Free Demo of Fees Collection / Management Software Now For Your Institute!