Lead Management System
Leads are the lifeline of a business and anything that can help you generate more leads for a wise investment. With our lead management software, the lead generation process becomes streamlined and effective. Our lead management system will help you generate better leads and deliver great lead information to sales staff easier.
Are you excited to find about lead management software?
Developed businesses will soon be in trouble as they start receiving more leads and inquiries than they can handle. That's a good problem, but if the company fails to manage all of their leads properly, a part of it will start to lose. This is where lead management comes in.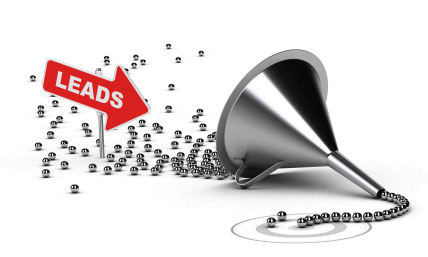 Earlier, All information was recorded in writing, and problems began to pop up as the number of leads increased. Companies get into trouble when sorting and organizing all these contacts. Updating information was also a dilemma, especially when it comes to updating more details with a few leads.
The lead management system solves all these problems. By digitally storing all lead information, lead management software allows your business sales team to work faster and be more efficient with their time and energy. Once all the data is stored in the Lead Management System from the ConductExam, your sales staff will easily access and update the lead information.
Integrated marketing solution for Business
With a lead management software from the ConductExam, you get a marketing component to boost your sales efforts. The integrated management system allows you to configure all of your important company data, such as contacts, leads, customers and suppliers and then gives your staff privilege privileges. Keeping all this information in one place can help your company communicate and organize more effectively.
What is the role of customer data in sales?
Consumer data is one of the most important assets of a marketing campaign. When trying to sell a product, the company must understand what makes a customer stand out. Consumers are regularly engaged in marketing, tailor-made products, and services that attract the most customer attention.
Lead behavior is also an important metric. With solutions like lead management system from the ConductExam, you can track customer information using our CRM facility. This feature helps you track and manage all customer data, information, complaints, history, interactions and host of other data. With this information in hand, your sales team is much better when working with leads. The CRM feature allows your sales staff to reverse the sales process and understand what happens in the customer.
Lead Qualification
When the lead is ready to convert, you can count on the excerpt manager quote system, which allows you to generate and manage quotes. You will be able to store quotes, copy them, customize them and email / print them for future use. This system also allows you to create management reports to see how individual salespeople convert leads into quotes. These reports are great for understanding how well your sales process works overall and which team members need more training to meet your sales goals.
With a fully integrated software solution such as lead management software, your entire sales/marketing process can be automated and digital. By doing this, you will benefit from the power of your PC and mobile devices in such a way that ultimately the cost is reduced and revenue increases. As you integrate your business processes into the e-manager, your business will transform into a well-oiled, high-performance machine.
If you are interested in finding out more, you can call us today, take part in a nonlinear demonstration or sign up for our 14-day free trial. Many other features are not covered in this article, which are not related to the sales/marketing process, all of which can be of great value to your business. If you want to automate your business and significantly improve your operations fully, try exercise manager today.
Manage Your Generated Leads With Lead Management System!
Manage all the lead information simply with our lead management system.